INFO & PRICELIST
What are forest farmed medicinals?
---
COMING SOON! CHECK BACK LATER
---
Forest Farming Goldenseal Series (6 videos)
---
Herbalist Ben Kitchen explains what goldenseal is, where it grows best and how to plant it in the forest. Goldenseal is valued for its potent medicinal properties. It is ingested and used as a topical agent for its antimicrobial properties. Goldenseal can be propagated through rhizome division, seeds and fibers. VIEW FULL GOLDENSEAL PLAYLIST (6 VIDEOS)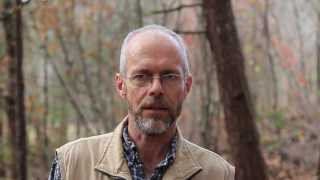 ---
Forest Farming Ginseng Series (5 videos)
---
Ginseng expert, Bob Beyfuss, explains the different varieties of ginseng, how each variety is grown and the resulting value. We take a look at the forest types that ginseng prefers and note the herbaceous perennials that indicate whether the site is beneficial for growing ginseng or not. Bob explains how ginseng is planted in a wild-simulated situation and we take a look at the life cycle of ginseng. VIEW FULL GINSENG PLAYLIST (5 VIDEOS)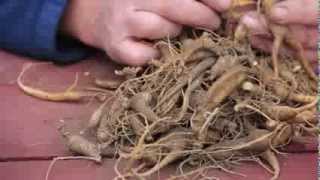 ---
Forest Farming Medicinal & Decorative Plants for Market Sale (6 videos)
---
Growing forest medicinal and decorative plants as nursery stock for market sale can often be more profitable than selling just the root. We take a look at the process of growing and transplanting seedlings for market sale with Robert Eidus, owner of Eagle Feather Organic Farm, and we review the importance of knowing your market and creating a business plan beforehand. VIEW FULL PLAYLIST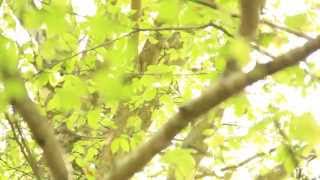 ---
Methods of Ginseng Seed Collection & Stratification (3 videos)
---
Forest farmer, Dave Carmen, demonstrates some innovative ways to protect seed from mice, turkeys and insects. He experiments with ginseng plants that send up ripe seed berries early. By separating early seed from stratification with seed that ripens later in the season, he was able to bypass an entire year of the stratification process. Early seed was planted immediately and germinated the following spring instead of two springs later. Dave demonstrates the stratification process with ginseng seed which helps to protect the seed over the course of the first winter. By burying the seed with sand in a mesh bag, the seed stays moist and protected until the following year when it is dug up and washed for planting.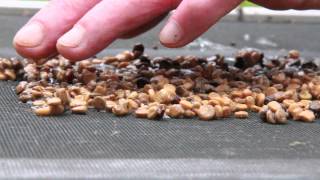 ---
---
A gift caricature is a completely unique present, perfect for birthdays, weddings, anniversaries, retirements, graduations… almost any special occasion! I aim for my caricatures to be the best quality available so you can be proud to give them as a gift. So what do you need to do when you commission me?
ONE PERSON WITH BACKGROUND
TWO PEOPLE WITH BACKGROUND